Fire & Emergency Services
The Fire Department's mission is to serve the community by providing protection from fire, life threatening emergencies, and dangerous conditions through education, prevention, rescue, and basic life support services.
The Northern Bruce Peninsula Fire Department is made up of volunteer firefighters, a full-time Fire Chief and an administrative assistant operating out of two fire stations located in Lion's Head and Tobermory. The Fire Department is not tanker shuttle certified.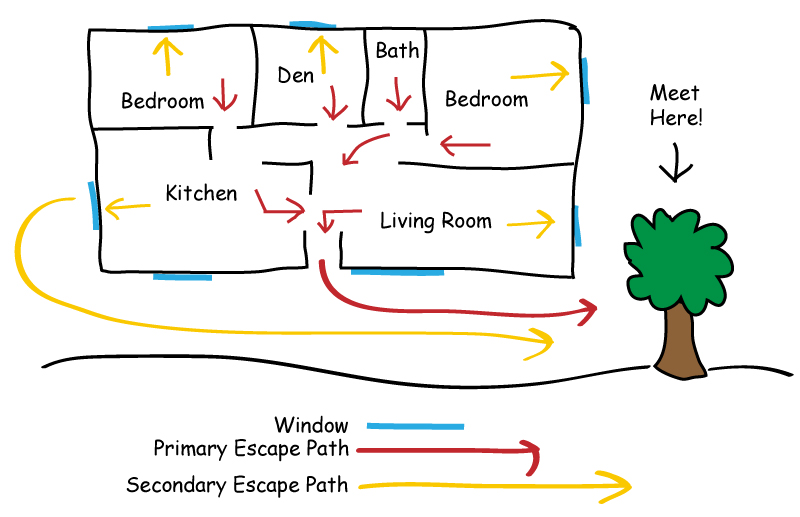 Develop a home fire escape plan today...it could save your life tonight! Practice your escape plan with everyone in your home. Make sure everyone can get out quickly and knows two ways out of each room, if possible. Get out, stay out! Never re-enter a burning building. Once you have safely escaped, call the fire department from outside your home using a cell phone or from a neighbour's home.
Install working smoke alarms on every storey and outside all sleeping areas of your home. It's the law! Carbon monoxide alarms are now required near all sleeping areas in residential homes, in service rooms, and adjacent sleeping areas in multi-residential units. Carbon monoxide alarms can be hardwired, battery-operated or plugged into the wall.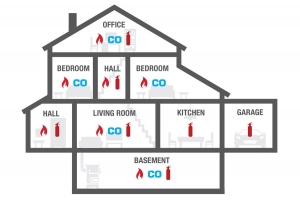 Open Air Burning and Fireworks Permits
Burn Cautious, Burn Safe, Stay Tuned!
Open Air Burning Permits are required for all outdoor fires within the Municipality, as per the Open Air Burning By-law. When you have a fire, exercise extreme caution and always have water nearby. 
Fireworks are not permitted within the Municipality of Northern Bruce Peninsula without a valid Fireworks Permit. Please refer to the Open Air Burning By-law, and the Fireworks By-law, for more details. Open air burning and fireworks permits are free of charge within the MNBP. For further information please contact the Fire Department at 519-793-3713.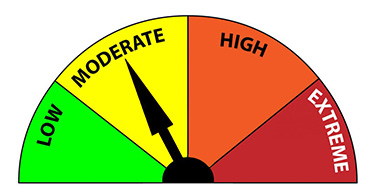 July 13, 2023: The Fire Danger Rating for the Municipality of Northern Bruce Peninsula is currently moderate. No open air burning is allowed without a permit. All fires must have adequate tools and resources to extinguish the fire and must be supervised at all times.